Dentistry or any topic, there's tons of data out there (especially on the internet), and sometimes it's hard to understand if the knowledge is true or not. Here we debunk a number of the foremost dental myths by dropping some truth bombs on these hotly debated dental topics. Here at City Dental Hospital, we care about the oral health of our community, so want to make sure that you have your facts straight when it involves taking care of your teeth!
Following are the some jaw dropping myths and facts about dentistry:
Myth 1: Sugar Causes Cavities
While sugar does contribute to the production of cavities so, it's not the sugar that causes the matter. Rather, it's the bacteria that consume the sugar. Sticky food, like starches, invites bacteria to thrive on and settle around teeth. These bacteria generate an acid synthesis that promotes the cavity. So, rinse and brush after meals to scale back acid and plaque buildup.
Myth 2: Bleeding Gums Are Normal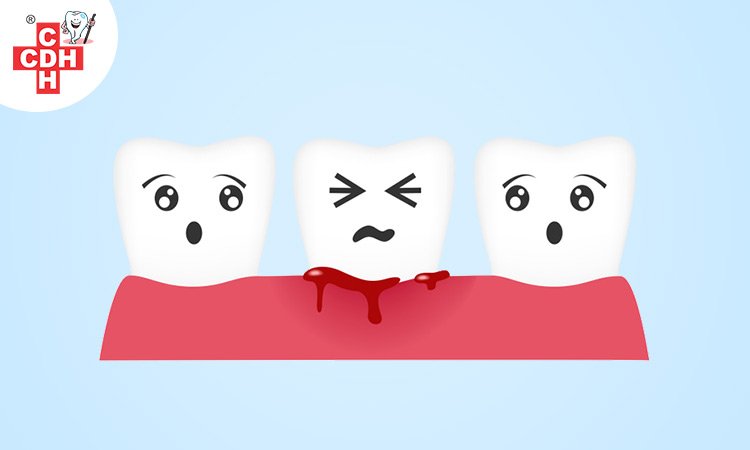 Bleeding gums during brushing or flossing are not normal and can cause inflammation of the gums. Gums can become inflamed and start to bleed because of the redundant plaque buildup, it will also produce gingivitis, gum disease or other causes. It's not normal. You'll want to contact your dentist for a dental checkup.
Myth 3: Brushing Harder Cleans Better
Brushing harder is counterproductive. The harder you sweep, the more trauma the enamel and gum tissue endure. It can eventually cause other problems like gum recession. Brush gently for 2 minutes, twice daily with a soft-bristled brush.
Myth 4: Flossing isn't Really Important
Flossing is an integral part of maintaining proper oral health. According to the research, it is said that only 40% of those who do floss daily have brighter smiles. Flossing removes up to 80% of plaque. Plaque deposits promote cavities, but you'll remove them with a daily flossing regimen.
Myth 5: Chewing Gum Works Like Brushing
Chewing gum isn't an alternative for brushing your teeth. Some chewing gums can produce cleaner teeth or better breath, and a few dentists even recommend the sugar-free varieties to chew on rather than candy. However, while some chewing gums function aids to oral health, they still don't reach the extent of having the ability to exchange brushing your teeth.
Myth 6: White Teeth Are Healthy Teeth
Whiter teeth aren't always healthier teeth. Teeth begin white, and over time, they will become discoloured through staining or damage. Whitening teeth may leave the underlying explanation for discolouration unaddressed. If your teeth are losing their lustre, speak to your dentist about why.
Myth 7: Charcoal Toothpaste is best
Charcoal toothpaste is marketed for whitening, but actually, it offers little protection for teeth. Charcoal toothpaste actually works against teeth by absorbing protective agents meant to stay teeth healthy and powerful.
Myth 8: Kids Don't get to Brush Baby Teeth
Poor oral health at an early stage can cause lifelong health difficulties. Children should start brushing twice per day as soon as they need teeth. A cavity in children can cause health concerns long after their baby teeth are gone.
Experience the highest standards of dental healthcare with state-of-the-art-technology, durable bio-friendly materials that focus on all preventive, painless, and cosmetic dental procedures in Rajkot at City Dental Hospital. With the years of experience, we are committed to providing patients with superior dental health and a complete range of services to give you a smile that you deserve.
At City Dental Hospital, the top Dental Clinic in Gujarat, we offer flexible timing, individual attention, affordability, accurate explanation of treatments, and excellent patient care. Here, we follow strict and stringent hygiene protocols.
If you want to tips and tricks about oral or dental health then follow
https://www.facebook.com/citydentalhospital/
https://twitter.com/rajkotdentist
https://www.instagram.com/citydentalhospital/
https://www.youtube.com/channel/UCNw2_IDu8BuEyjaYClwvmUg
https://www.linkedin.com/company/citydentalhospital