Do you love and prefer a beautiful smile? Well, who doesn't? But do you know that people with a nice smile are more likely to be trusted by 73% than people with good cars, outfits, or a job as per All Smiles Care? So, if you're planning to undergo a lifetime smile-transforming experience, it's the right time!
In this blog, we will explore the power of a beautiful smile and the dental challenges you encounter with their solutions. We will also delve into the impact of smile transformation and City Dental Hospital's approach to the same.
The Power of a Beautiful Smile
Your smile is more powerful than you expect it to be. Research shows that a powerful smile boosts a person's social and professional life and their emotional and mental well-being. A smile says a lot about you, and it has been found that some people perceive straight teeth as promising character traits. A study has found that 58% of people believe that those with straight teeth are wealthy and successful.
Your smile can positively impact most social situations and prove to be favorable for you. Do you know we are born smiling? Sophisticated technology has revealed that babies smile even in the womb. After their birth, they continue to smile even in their sleep. It is a universal and frequent means of communication.
30% of the people smile 20 times a day, and children smile 400 times a day! Smiling reduces stress and increases the release of health hormone levels resulting in lowered blood pressure. It helps you live longer, elevates your mood, and boosts your immune system. Your attractive smile without stained or cracked teeth, unhealthy gums, and missing teeth makes you stand out in the crowd.
Meet the Patients and Their Stories
In our years of experience, we have treated thousands of patients and helped them revive their beautiful smiles. Our expert dentist with state-of-the-art technology and durable bio-friendly material ensures you the best dental experience. Meet the City Dental Hospital's patients and hear their stories:
Priti Vyas: Ptiti Vyas, our patient from London visited us to resolve her fractured root canal which was a complicated process during her dental tourism for 10 days. Our dental treatment fixed her tooth canal with utmost professionalism and friendliness. Our attention to detail and flexibility helped her seek a solution for her dental challenge.
Rupaben Desai: Rupaben Desai from Morbi, India has trouble chewing, and talking and misses her beautiful and contagious smile. Though her dental fear and anxiety stopped her from visiting a dentist she still gathered her courage to visit us. Our expert dentist helped her overcome her dental anxiety and gain back her smile.
Rashik Raithatha: Rashik Raithatha from Veraval, India visited us for his 15 teeth extraction and a full mouth implant. Our dental expert Dr Anand Jasani treated him in one sitting with a painless treatment and helped him take the first step towards his smile.
Rasila Panara: Rasila Panara is our patient from Florida, US who has a problem with her missing tooth and pain in her old dental crowns. She visited us from Florida and experienced the best dental treatment that aided her dental challenges.
Nalini Pancholi: Nalini Pancholi aged 64 years is our patient from Kolkata, India. She has had broken and missing teeth for a long time and heard about her reputed dental hospital. She visited us and had a successful treatment that helped her gain back her smile.
Dental Challenges and Solutions
Though we all love a beautiful smile, it is complicated to maintain one. Most of us face dental challenges that take us away from our dream of a perfect smile. Here are the top dental challenges people encounter with its solutions:
Bad Breath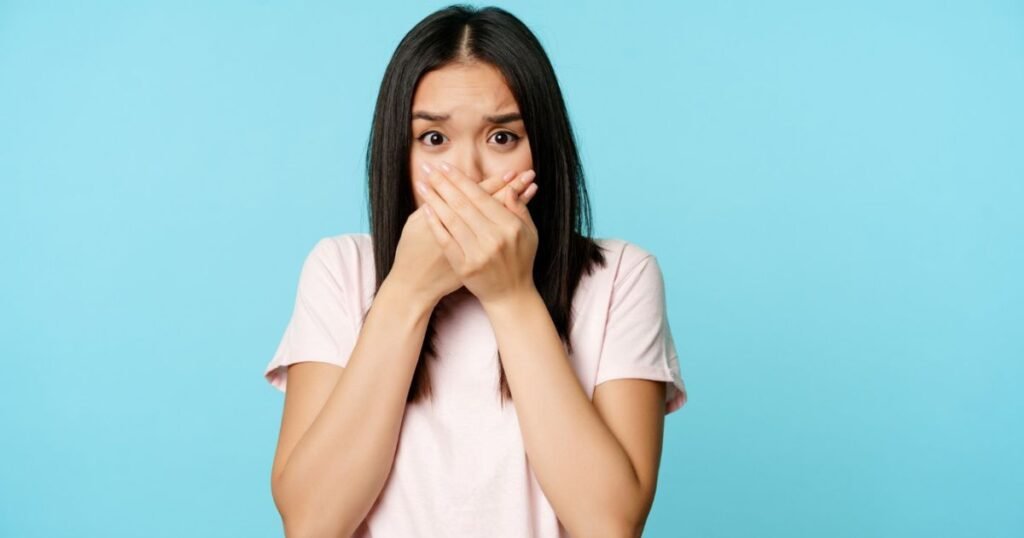 Bad breath is a dental problem most people encounter. It is primarily caused by bad oral hygiene, infection, dry mouth, medication, and certain kinds of foods like onion and garlic. The common symptoms of these dental challenges are bad odor and taste in the mouth or a white coating on the tongue.
You must brush and floss regularly, avoid the above-mentioned foods, and drink plenty of water to prevent bad breath. Since its causes are varied, you must visit the dentist who will evaluate your situation to offer the best solution like a mouthwash or mouth cleaning procedure.
Gum Disease
Gum disease is a bacterial infection that affects the gum due to the buildup of plaque. When the plaque buildup on the gum is not cleaned thoroughly it turns to tartar and irritates the gums. The common symptoms of gum disease are bad breath, and receding, red, swollen, and bleeding gums. Improper brushing and poor flossing and brushing techniques may contribute to gum disease.
To avoid gum diseases, brush and floss your teeth properly, and visit the dentist for regular checkups. Your dentist may scale and root plan and remove the tartar from your gums which will help you attain healthy gums. In some severe cases, gum diseases may even result in tooth loss and may require surgery.
Tooth Sensitivity
Do you feel tooth sensitivity when consuming hot and cold foods and drinks? Tooth sensitivity is a common dental challenge that happens when your dentin is exposed. The factors that lead to tooth sensitivity are gum recession, tooth grinding, and tooth decay. It may even result in gum disease, root infection, and broken teeth.
You may use toothpaste and mouthwashes especially designed to deal with sensitivity and avoid acidic drinks and foods. You must see a dentist who may recommend dental bonding, fluoride treatment, or a root canal.
Cavities
Cavities are the other most common dental illness since 90% of people aged 20 and older face at least one cavity. It is often caused by bacteria that produce acid and affect the tooth enamel. If not treated, it results in tooth decay and loss. The common symptoms of cavities are tooth sensitivity, toothaches, and holes in the teeth.
To fight against cavities you must adopt a proper brushing and flossing technique, and use a mouthwash regularly. You must also avoid sugary food that may lead to the growth of cavities causing bacteria. Regularly visit a dentist for early cavities detection and prevention. Tooth fillings are a recommended procedure to cure cavities.
Tooth Loss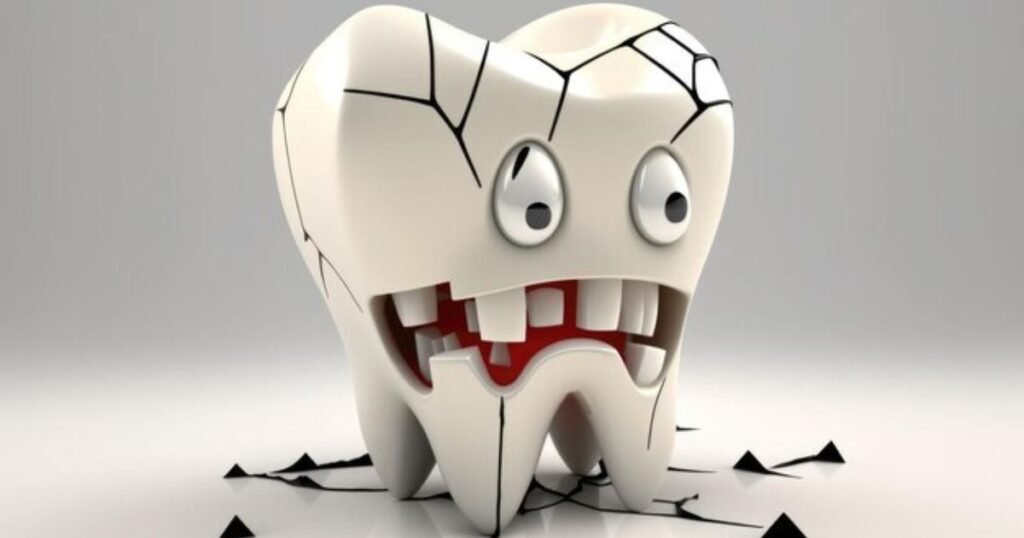 Tooth loss significantly affects your self-esteem and oral health. It is caused by trauma, tooth decay, and gum disease. Dental treatments like bridges and dental implants are the best solution for tooth loss that replace your missing teeth.
Just like the above-mentioned measures, adopt good oral hygiene, visit a dentist every 6 months, and avoid tobacco and smoking. If you have a cracked, damaged, or loose, consult a dentist as soon as possible to avoid any further damage. City Dental Hospital Provides the Best Dental Implants in India at very affordable prices. Dental Tourism in India at City Dental Hospital is a popular option with NRIs and Foreigners.
Root Infection
Just like your teeth and gum are exposed to dental challenges, so is your tooth root. It may get infected with bacteria due to cracks, cavities, and fractures in the tooth. Root infection may lead to damaged tooth nerves and the development of abscesses.
The common symptoms of root infections are persistent toothache, difficulty in chewing and biting, and even a swollen face. Consult a dentist for a root canal treatment to treat your root infection and for perfect oral health.
Tips for Choosing the Right Smile Transformation
Choosing the right smile transformation can be a little complicated, right? While you must consider dental treatment appropriate for you, you must also know how to communicate your preferences effectively with the dental team. Here are some of the tips you may consider while choosing the right smile transformation:
Self Assessment
The journey to a smile transformation begins with self-introspection. You must self-assess yourself and gauge the aspects of your smile you want to improve like its shape, color, or alignment. Contemplate if you want to brighten your teeth or correct its misalignment.
Define your goals to have a clear and concise blueprint of your smile transformation journey. Establishing your objective and a well-defined vision will help you communicate your preference to the dentist and set realistic goals.
Consult an Expert Dentist
Once you've established your goals consult an expert dentist for better guidance. Seek one with a specialization in cosmetic dentistry who possesses profound experience in the field. Schedule your appointment with them to take the first step towards a bright smile transformation.
Communicate openly with your dentist and discuss your objectives, concerns, and expectations. An expert dentist thoroughly evaluates your dental health and recommends the most suitable treatment that meets your preferences and needs.
Thorough Treatment Options
Everyone's smile transformation needs differ which raises the need for diverse and distant smile transformation treatment. Treatments like teeth whitening and smile makeovers and others have their set of considerations and benefits.
Make an informed treatment decision and familiarize yourself with the same. Take your time to conduct thorough research and comprehend the potential durability and outcome of each treatment option. Understanding the advantages and disadvantages of each treatment will help you understand which one aligns with your choice perfectly.
Consider Maintenance
While you're selecting the right smile transformation treatment, you must choose the one that aligns with the maintenance it needs. Treatments like teeth whitening often demand periodic checkups, while other treatments such as dental implants require minimal ongoing maintenance and offer a long-term solution.
When choosing the treatment option, you must choose one that complements your daily routine. If you live a hectic life, it's better to go for low-maintenance dental treatment. Consider your lifestyle and the dental treatment's maintenance to reap the long-term benefit of your smile transformation treatment.
Budget and Financing
You must not overlook the budget and financial aspects of your dental journey. Set your budget as a part of the early decision-making process and inquire about the payment plans offered by your dentist. Though you must not make your decision based only on cost, you must also not ignore it.
Seek a treatment option that balances both affordability and quality treatment. You must invest only in a reputed and experienced dentist for the perfect treatment who can ameliorate your smile and self-esteem.
Patient Reviews
In the end, you must consider the patient testimonials and reviews who experienced the same smile transformation treatment with your chosen dentist. It gives you insights into patient care, dental professionalism, and the complete process. Patient reviews provide you with real-world outcomes and insights into the journey you are going to walk on.
While researching about the dentist, take a moment to read the patient reviews and testimonials. Positive success stories and feedback from the dental and their dental practices boost your confidence and reassure you that you are walking on the right path.
City Dental Hospital's Approach to Smile Transformations
City Dental Hospital with its expert dentists and state-of-the-art technology, restores your bright and dazzling smile. Our process consists of dental procedures like smile correction, composite bonding, dental veneers, teeth whitening, and gum reshaping. Our dentist gauges your dental condition to offer you the options that suit you the most.
We offer our patients customized smile makeover services that allow you to understand which smile suits your personality and lifestyle. If you want your teeth to be aligned, shaped, or shine like pearls, we have everything here that will suit your facial features.
Our process includes the use of world-class sterilization, sophisticated technology, online payment facilities, and a specialized team that even offers international packages if you're visiting from abroad. Take the first step towards your smile with City Dental Hospital!
Conclusion
Transforming your smile seems difficult but it isn't. With modern dentistry, it is now easier to find liberation, confidence, and peace with your beautiful smile. City Dental Hospital, the best dental hospital in India, helps you attain your perfect smile with skilled dental professionals and state-of-the-art technology. Revive your smile with City Dental Hospital now!