During the fluctuating amount of covid cases around India and therefore the craziness of state tier rules and lockdowns, people are worried about whether to go to dental clinics or not.
The COVID-19 pandemic is changing the way of health care, which is not an exception. Being a highly collaborative field like dentistry that involves close patient contact, the risks of infection are high. It has forced all segments of dentistry to reconsider infection control practices and products.
Is it safe to go for Dental Visits During Covid?
Even before the pandemic, dental clinics were obliged to take care of reasonably strict hygiene practices. It's long been a typical protocol for the whole team to wear protective gear that includes gloves, masks, and goggles for eye protection to avoid the danger of transmitting germs from one patient to another.
Due to COVID-19, now there are additional safety precautions in place. Also, many of them are recommended by the Ministry of Health & Family Welfare itself. So, now don't panic when you think of dental visits as the clinics follow all safety precautions to avoid the spread.
What are Dental Clinics Doing to guard Patients and Staff against COVID-19?
Safety is of utmost concern, especially in today's time, as dentists enter the new COVID-19 world. Dental clinics today are taking extra precautions, which the MoH&FW also recommends:
Appointments: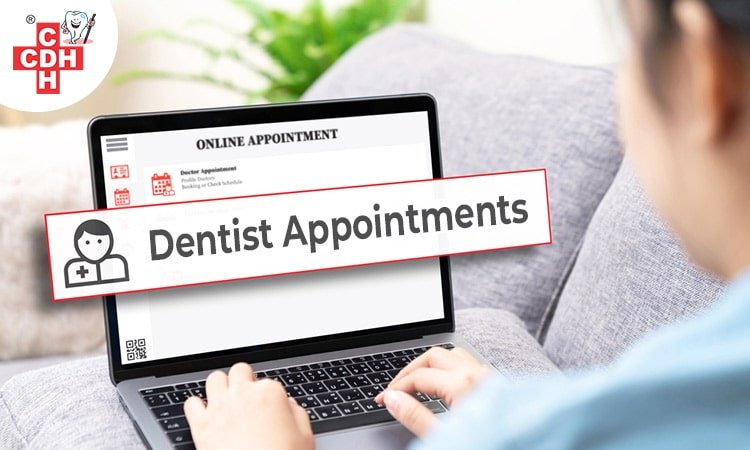 Telephonic screening of all patients is completed before giving them a meeting. Appointments are staggered, with more time allotted for every patient to scale back the number of individuals within the clinic at any given time. It aids to make sure social distancing among patients.
Screening: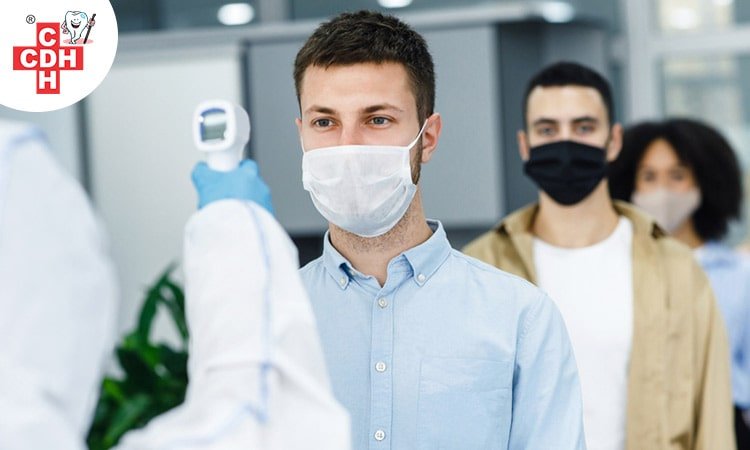 Regular screening is conducted to check the temperature and pulse oximeter reading of anyone entering the clinic. Detailed medical and travel information is being taken from all patients regarding COVID-19 and other diseases generally, and treatment is rendered only after assessing risk.
Maintaining Social Distancing: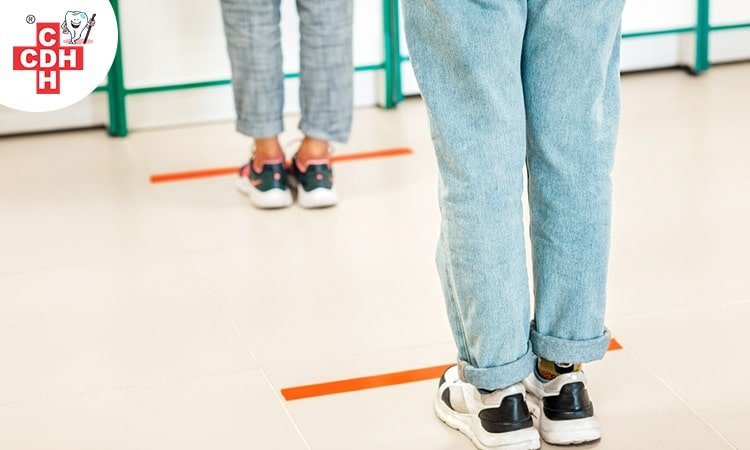 Chairs are placed six feet apart within the lounge. If you're early for your appointment or if the dentist is running late, you'll be asked to attend outside in your car or an outside space until the previous patient has left and, therefore, the facility has been reset.
Sanitization:
Dentists will have sanitized all equipments, rooms, chair and tools at the ready before you arrive for your appointment. New procedures are established to ensure that chairs and non-disposable instruments are thoroughly disinfected after every patient's treatment.
Personal Protective Equipment (PPE):
Dentists use PPE, including hairnets, face shields, gloves, and full-body gowns and suits while they work. PPE is modified after treating each patient to attenuate the danger of cross-contamination, as recommended by the present guidelines.
Changing procedures to avoid aerosols:
Some equipment or specific techniques may find yourself producing more aerosols than others. If aerosols are inevitable (which could also be the case surely surgeries or extensive procedures), dentists must use other tools effectively.
What Precautions Should Patients Take While Visiting a Dental Clinic?
Engage in pre and post-appointment screenings
Wear a mask while walking through the clinic, discussing your consultation, and on the answer.
Avoid using the restroom. If you select to use or touch a surface, wash and sanitize your hands immediately afterwards.
Make Online payments through wallets or QR codes.
Dental visits are considered safe, but it's equally essential for patients to follow the precautions and guidelines once they exit to go to the clinic. At City Dental Hospital, we follow stringent COVID-19 precautions to ensure every patient and staff are safe. Every dental chair, room, equipment and space are sanitized multiple times a day.
We make smiles beautiful!
A healthy smile and better well-being, all start at City Dental Hospital. Experience the highest dental healthcare standards with state-of-the-art technology, and durable bio-friendly materials that focus on all preventive, painless, and cosmetic dental procedures in Rajkot at City Dental Hospital. With our years of experience, we are committed to providing patients with superior dental health and a complete range of services to give them the smile that they deserve.
At City Dental Hospital, the top Dental Hospital in Gujarat, we offer flexible timing, individual attention, affordability, accurate explanation of treatments, and excellent patient care. Here, we follow strict and stringent hygiene protocols.
If you also want to change something about your smile, consider dental veneers.
If you want to know more about oral thrush or dental tips, follow us on:
https://twitter.com/rajkotdentist
https://www.instagram.com/citydentalhospital/
https://www.linkedin.com/company/citydentalhospital