The pandemic has drastically brought tremendous effects on our day-to-day routines especially oral hygiene. It's become essential than ever to follow the precautions. The role of oral bacteria in COVID-19 has equal relevance, but it's overlooked. Poor oral hygiene is considered a crucial ecological pressure that drives complex microbial communities within the mouth into dysbiosis.
Daily activities like chewing, flossing and tooth brushing can trigger bacteria, facilitating the haematogenous spread of oral bacteria and inflammatory mediators, resulting in systemic inflammation within some patients.
Therefore, good oral hygiene is essential for controlling the general microbial growth within the mouth. Also, maintaining or restoring oral health can balance and prevent the spread of oral bacteria to other sites within the body.
5 oral hygiene tips to stop any dental emergency during the pandemic:
1. Brush twice each day
Whether a pandemic exists or not, brushing your teeth may be a necessity. According to American Dental Association, the experts suggest brushing teeth twice each day for 2 minutes with the right fluoride toothpaste. Make a habit of brushing & flossing in the morning and right before sleeping.
Here are a few benefits of Brushing & flossing:
Reduces the danger of cavities
Removes food particles and plaque
Treats bad breath
Maintains oral hygiene
2. Use an antibacterial mouthwash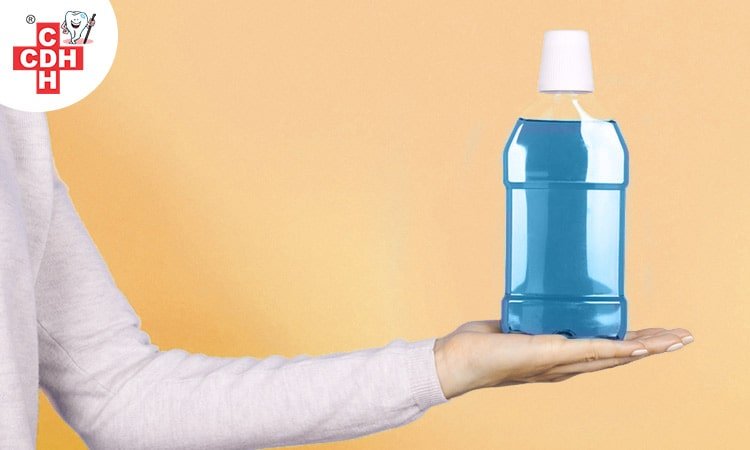 Using an antibacterial mouthwash is one of the best ways to prevent bad breath, remove bacteria, and maintain dental health.
Mouthwash helps to prevent several oral health problems like cavities, plaque buildup, cavities, and gingivitis. It strengthens the enamel and protects your teeth against any harmful agents.
Pro tip: If you've dry mouth, use a non-alcoholic mouthwash, or consult your dentist.
3. Maintain a healthy Diet.
Here are a few diet tips to follow:
Amidst the pandemic, maintaining a healthy diet is extremely necessary to stay up with your oral wellness.
Avoid having sugary items in between meals (beverages or chocolates)
Avoid eating cavity-causing food items (cookies and cereal bars)
Eat fresh vegetables and fruits
Drink a lot of amount of water to stay hydrated
Avoid eating sticky food items (cake and chocolates)
Avoid constant snacking
Eat rich in calcium food items (almonds and beans)
Having a natural diet not only promotes dental health but also boosts your immunity against the virus.
4. Stop smoking
Smoking has a significant impact on your oral health. If you do not stop smoking, you may endure oral health problems such as:
Gum diseases
Dental plaque
Weak or loss of teeth
Tooth decay
Stained teeth
Bad breath
Oral cancer
So, avoid smoking to remain on top of your oral hygiene.
5. Floss daily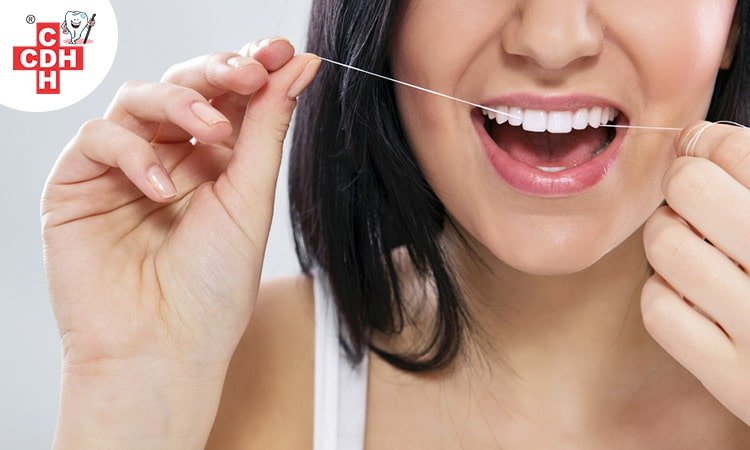 You may have often seen people use toothpicks or their nails to remove food particles stuck between their teeth.
Well, this can cause a toothache or a dental injury.
Through flossing, you can easily clean particles between your teeth and maintain that bright smile. If you're finding it difficult to floss, Consult our dentist.
Bonus tips to take care in this 2021 Pandemic:
Use an electric toothbrush to see effective results
Change your toothbrush after every 3 months
Clean your toothbrush predicament for a couple of minutes
Don't forget to brush your tongue
Rinse your mouth after every meal
Do not self-medicate
Taking care of our health isn't always easy, but nowadays it's essential. We hope that you simply are going to be ready to improve your dental hygiene and overall oral health with these steps. Remember, if you've got any questions or need help, we are here for you.
Please don't hesitate to contact our fantastic team at City Dental Hospital.
We make smiles beautiful!
A healthy smile and better well-being, all start at City Dental Hospital. Experience the highest dental healthcare standards with state-of-the-art technology, and durable bio-friendly materials that focus on all preventive, painless, and cosmetic dental procedures in Rajkot at City Dental Hospital. With our years of experience, we are committed to providing patients with superior dental health and a complete range of services to give them the smile that they deserve.
At City Dental Hospital, the top Dental Hospital in Gujarat, we offer flexible timing, individual attention, affordability, accurate explanation of treatments, and excellent patient care. Here, we follow strict and stringent hygiene protocols.
If you also want to change something about your smile, consider dental veneers.
If you want to know more about oral thrush or dental tips, follow us on:
https://twitter.com/rajkotdentist
https://www.instagram.com/citydentalhospital/
https://www.linkedin.com/company/citydentalhospital